Incoming
CCN Building, Groupe Structures, Brussels (ca. 1974)
---
Update 16/4/2022
Second and for now last arrival of modules in Corten steen from the CCN Building. They will be on sale only in our physical shop from Wednesday 20/4, no online sales possible. Some special conditions apply to make it manageable for us: all purchased modules need to be taken away same day*. No reservations or info about sizes and quantities possible. Price per module will be 45€/pc, all tax included.
On weekdays we are open from 9AM till 1PM and from 2PM till 6PM. We're closed for Easter Monday and the CCN modules will not be sold before Wednesday 9AM.
* clients who pre-bought modules in our previous sale have been notified by email how to arrange for pickup.


We are salvaging materials from the Centre Communication Nord. The building was conceived in Brutalist style around 1974 by Groupe Structures. It was later extended in 1992 with additional floors in post-modern style by architects von Vittorelli, Ferriere en Van Campenhout.
From the building, that is scheduled for demolition till the ground level, several materials will eventually be salvaged. First we'll receive important quantities of ceiling modules in Corten steel. In a later stage we'll also demount white marble wall cladding as well as other materials.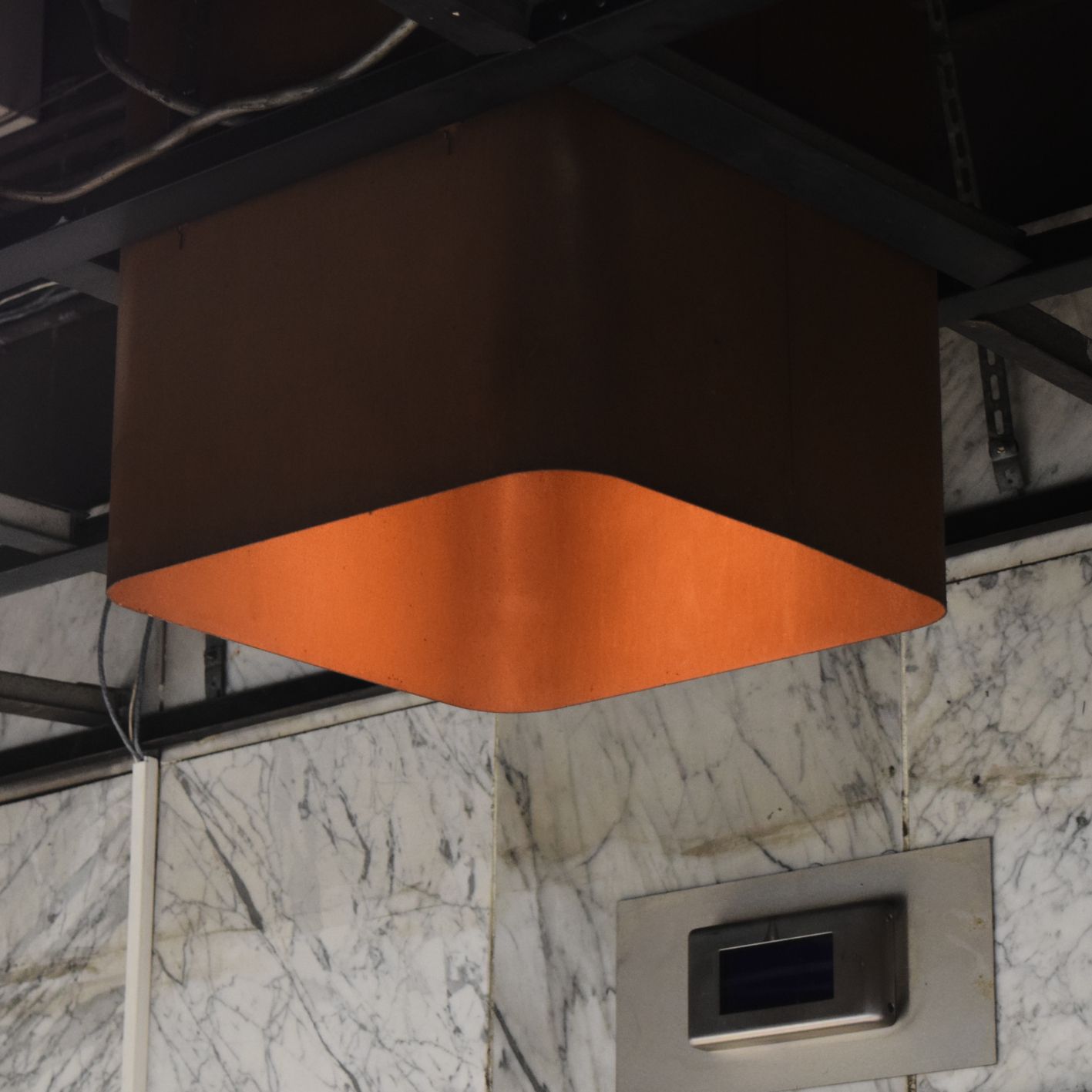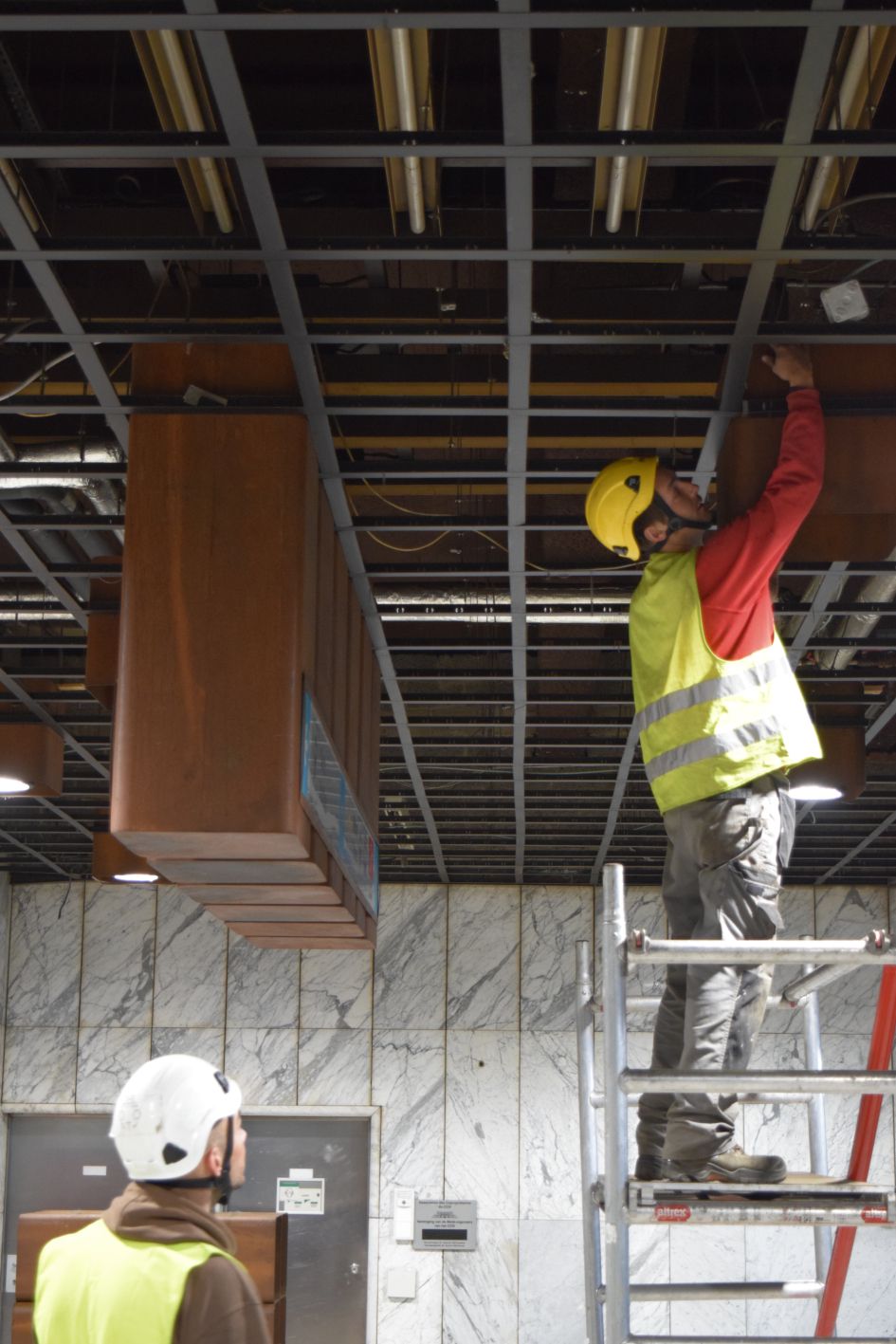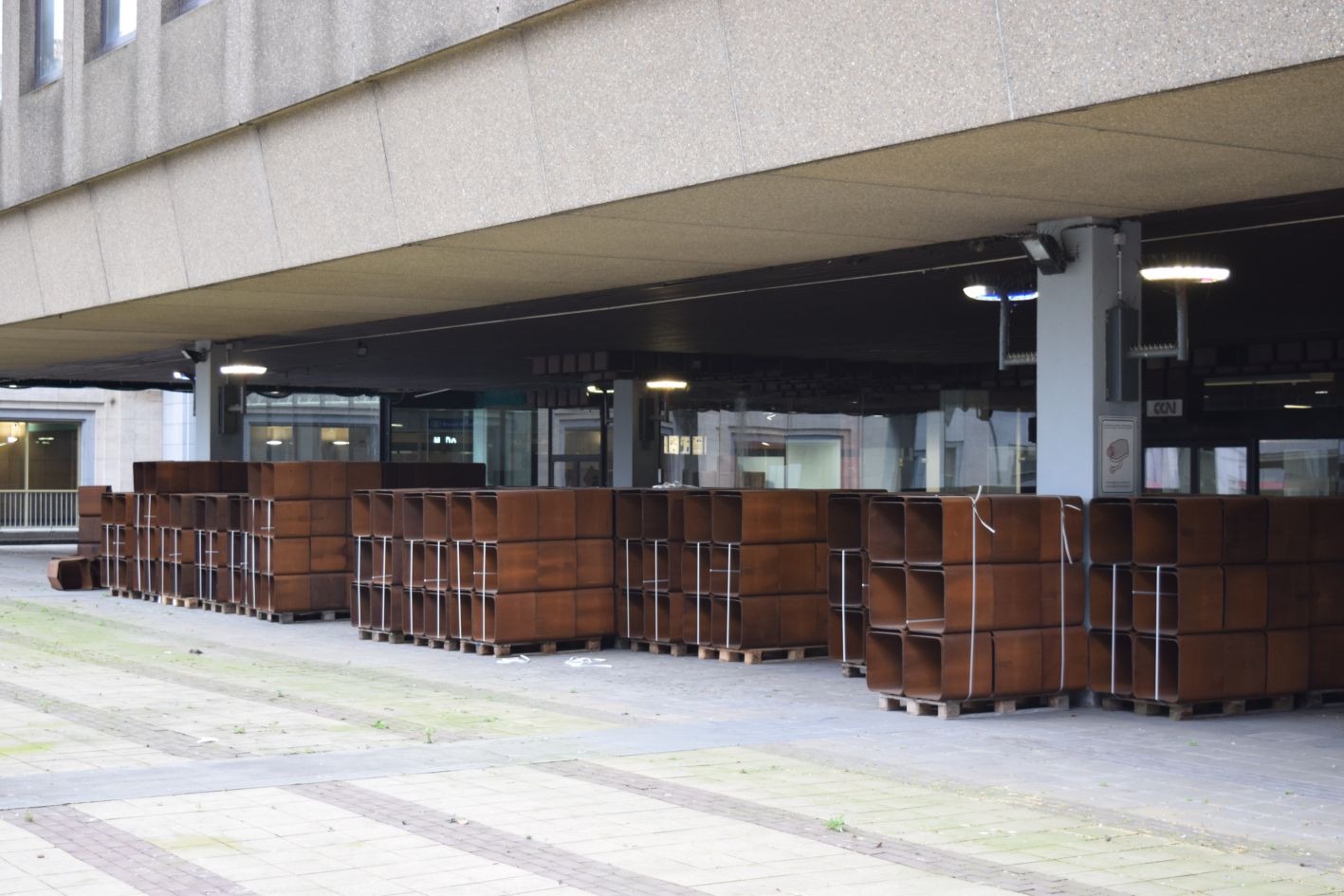 Images: Raphael Wagnon